Merci Florence pour le beau gilet et Claudia pour le beau pantalon!!! Comme vous pouvez le constater, les deux vont très bien ensemble, comme si vous vous étiez concertées!!!
Emma et Duncan ont été très gâtés depuis la naissance de Duncan et ces cadeaux sont ceux reçus en dernier: j'en ai d'autres à vous montrer, notamment ceux faits par Peggy mais ils sont difficiles à photographier parce que nous nous en servons tout le temps (enfin peut-être que je peux les photographier en pleine action pour changer!).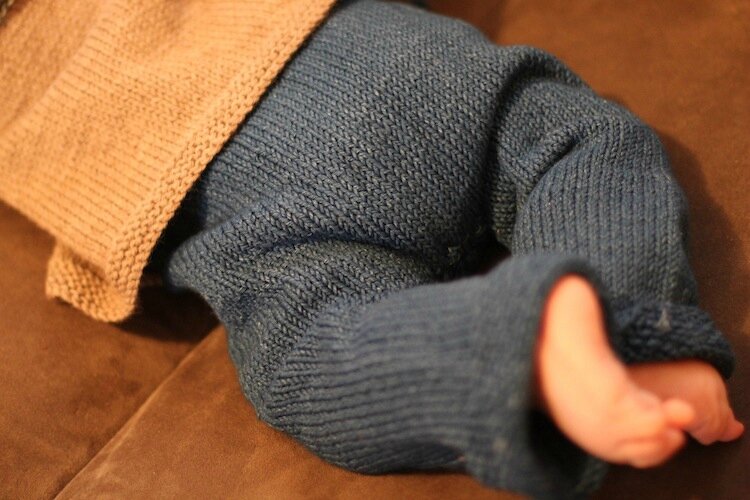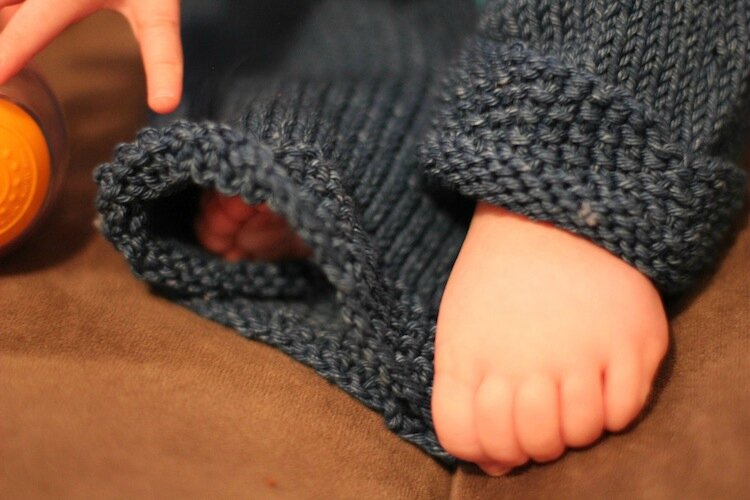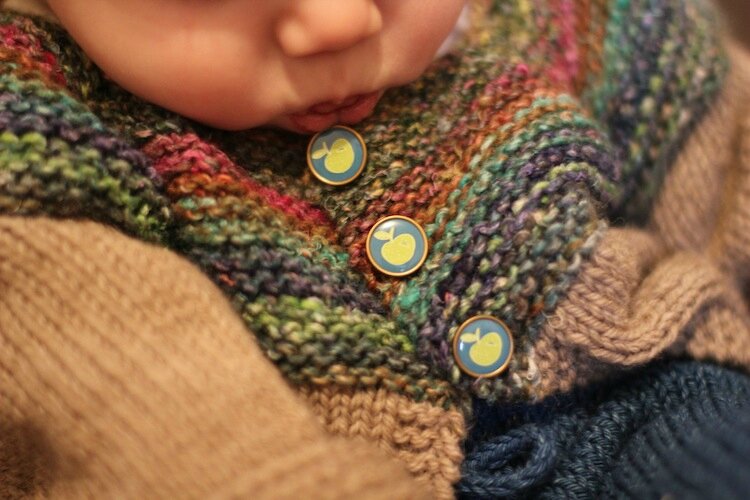 Thank you Florence for the cute cardigan and Claudia for the cute pants!!!! As you probably noticed, they go pretty well together, as if it was a team work!!!
Duncan and Emma have been spoiled since Duncan is born and these are only the latest gifts received: I have some more to show you, including a couple of gifts from Peggy but these are hard to photograph because they are used every day (mind you maybe you wont mind some "action shot" for a change!).